The lead singer and self-assured face of Siouxsie and the Banshees should be proud of all the music she has created and been involved with over several decades. As someone who was there at the beginnings of London punk around 1976, and was part of the emerging 1980s goth scene, Siouxsie is a fashion icon, a role model for punk attitude and a compelling performer to watch.
We know that Siouxsie has claimed to hate the 'Godmother of Goth' label, and doesn't much care for how the G-word is narrowly interpreted, but it's worth acknowledging her part in that darkly intellectual dance-rock. Siouxsie and the Banshees always trod that line between alternative and mainstream music, selling vinyl and then CDs in enormous quantities whilst still being cool and edgy. Nine of their albums made the UK top 20; seven were awarded silver discs. Siouxsie doesn't often appear now in the modern media world and is therefore even more mysterious, delicious and legendary.
Of course there is a mass of information and history online and in books about the music of Siouxsie and the Banshees. We've written already about how Susan from Chislehurst became Siouxsie, and how the first gig was the result of that classic punk over-promising because you've seen The Sex Pistols and now you 'get it'. Our aim isn't to give you all the historical tiny detail, but to draw together some ideas about what Siouxsie's role has been in goth music and fashion scenes. As early as 1978, Nick Kent invoked the G-word when reviewing Siouxsie and the Banshees live:
"parallels and comparisons can now be drawn with gothic rock architects like the Doors and, certainly, early Velvet Underground"
Like that transatlantic 'scrap' about who the first punks were, there's disagreement about how goth came about. You can have gothic architecture, darkly romantic gothic literature and then there's goth music and fashion typified by the urban dictionary as being Bauhaus and Banshees in style:
"guitar melodies, darker themes and danceable beats … along with fashion … dramatic eye makeup , teased hair and tattered clothing made of lace and velvet."
We can see that predecessors like Bowie, The Doors, Iggy Pop, Marc Bolan are all in the mix, but we like Kurt Loder's comment that 'All Tomorrow's Parties' by the Velvet Underground and Nico is a 'mesmerizing gothic-rock masterpiece'. Nico's dour, low singing creates that dramatic mood – and the drawn-out and separated instrumentation gives that controlled intensity that came to be identified with so much of the goth genre in later years. We're sure that Siouxsie took something from this starting point.
Taking the psychological route, there's something that happens with your hormones when you're a teenager that leaves many of us fizzing with expectations and a desire for adventure, to show off, play with one's appearance, question our identity/purpose or rebel against adults. This is also thrilling for others to watch, even for those kids who are trapped by school rules, strict parents or self-doubt. Youngsters like Siouxsie from genuinely troubled backgrounds were even more compelling for us because they had nothing to lose; they were hungry and filter-less.
Stuck in our own small-town bedrooms, our hearts were saying "Go Wild!" but our heads were saying "Woe is me; no-one understands; life is so difficult!" At the intersection between these lay the potential for goth existence. We could show the world our anxious, dark outlook, whilst still being quite daring and attention-seeking. The fact that Siouxsie and Robert Smith of The Cure were on Top of the Pops, kids' TV shows and in Smash Hits magazine meant that their dramatic looks were up for imitating and adapting once you'd reached about 11 years old.
Back to London 1976 … Forming a band and playing live gigs became a craze for a generation who'd given up on getting a steady job. The punk movement swept up all the disaffected, traumatised, neuro-divergent, angry and fashion-conscious kids and gave them an identity and purpose. For many people, the first glimpse of Siouxsie in action on TV was dealing with Bill Grundy's 'dirty old man' comments as called out by Steve Jones in the December 1st show .
Siouxsie's early days as part of the Sex Pistols' entourage soon shifted as she focused on her own musical career with The Banshees. Her visual image developed – from the shock of swastikas, ripped fishnets and nipples on show, to more compelling, intricate and intelligent-looking designs. This change was replicated across the early 80s music industry as punk was forced to move on. Idealistic DIY punk acts soon gave way to bands 'selling out' as record companies signed up acceptable new wavers and the next generation of rock acts. Punk style became just an inaccurate tabloid stereotype of itself and all the musical rough edges of punk splintered off into a myriad of little scenes – anarcho-punk, industrial, Oi and Northern British shambolism.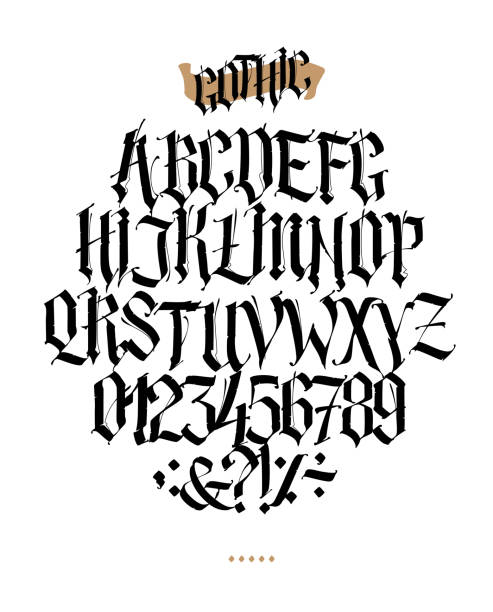 At the same time, people started to dance more. The New York disco craze developed into funk and uptempo soul and DJs became a feature of the British nightclub scene. In the North, 'alternative music' heard at Leeds F-Club (Later Fan Club) in 1981 included what would later be thought of as goth music – Siouxsie and the Banshees, Sisters of Mercy, March Violets, Danse Society and Skeletal Family. A year later, two musicians from the band Specimen set up the influential Wednesday-night London club 'The Batcave' so they could play gigs along with similar bands, create a cool space with occasional cabaret, films and employ DJs who played alternative dance music declaring: "No funk; No disco". The early regulars at the Batcave were celebrity musicians of the time: Nick Cave, Siouxsie, Robert Smith, Bauhaus, Marc Almond. By 1985, when the club closed after several incarnations in different locations, it had already inspired other similar clubs in venues across the world.
It's inevitable that Siouxsie distances herself from the concept of goth music. As a mainstream rock artist, she needed the freedom to experiment, to cross genres, to continue to innovate whilst working with world-class musicians and producers. She outgrew punk and, having been involved with the development of goth didn't want to be tied to that either. As fans and listeners, we can make our own connections, sub-genres and labels for music we like as long as terms like goth don't get used in lazy journalism!
Which brings us to a common paragraph that we seem to include in these biographical blogposts. We think Siouxsie Sioux is amazing and her influence has been unparalleled … if you don't believe us, read the list of women musicians who have been inspired by Siouxsie. In 2021, punkgirldiaries would so love to talk with or interview Siouxsie Sioux. She's top of our list and we promise not to mention goth at all.
Interesting links about The Batcave, goth and Siouxsie:
https://faroutmagazine.co.uk/the-batcave-club-london-goth-movement-1980s/
https://flashbak.com/to-the-batcave-the-1980s-london-club-where-outsiders-could-be-themselves-381235/