It's that point in your life for decisions. Do you keep the band going? Do you keep painting those huge colourful abstracts? Do you plan out a whole feature film? Do you keep trying as a stand-up comic, a songwriter, a poet?
Or do you sensibly assign your life's dream to a spare time activity and get a proper job, with career prospects, a pension and a steadily improving salary?
So many of the women in music that we've interviewed for our punkgirldiaries printed zines have found that pursuing life as an artist or performer of any kind is too precarious and not financially possible. In the post-covid world, it's even more true. So often, we hear 'We did the band for seven years and weren't really making progress'. After trying for some time, it's understandable to want to go to college, change direction or simply aim for a settled and financially stable life.
But what's wonderful is when people who have taken that sensible route then choose to support others who are still doing their art. It gives those people time to develop, it keeps them healthy, it shows them that we value what they're trying to do. And if the projects get completed, that's more books, films, albums and events that we can feel pleased about.
The average annual UK salary is, apparently £31,461 and the average rent £8,400 per year. It's tough if you're on universal credit of £3,898 or the state pension of £9,350. It's really tough if you've got a big vision of the next bestselling book, or a crucial story that would make a good film but can't do that as well as going to work. Musicians right now might be thinking of giving up because they don't see any way to afford to record an album. We don't want to come over all Bob Geldof, but, if your income is nearer the 31K than the 3.8K, then please consider how you could donate a small amount of money to keep a music or arts project viable right now.
In 1783, Mozart got 176 backers to pay up for him to complete a composition. They each got a copy of the printed manuscript and their names were printed. In 1976, the word crowdfunding was invented by Shyam Benegal, who persuaded Gujerati farmers to donate money towards a documentary film called Manthan – The Churning. Each was named as a producer in this first-ever crowdfunded film. Now, over 400,000 projects have been successfully funded via Indiegogo and Kickstarter. Director Spike Lee explained that the internet-based platforms actually make it easier for film makers, as they replace the "letters, phone calls and hand shaking that has always been necessary for gaining an investor."
We were so pleased to view 'I Am A Cliche' – a film documentary about the life of X-Ray Spex frontwoman Poly Styrene this year. The project started years ago with crowdfunding, and eventually attracted bigger support from companies. The director, Celeste Bell, who is Poly Styrene's daughter has been encouraged throughout by the public's interest and sponsorship of her film idea.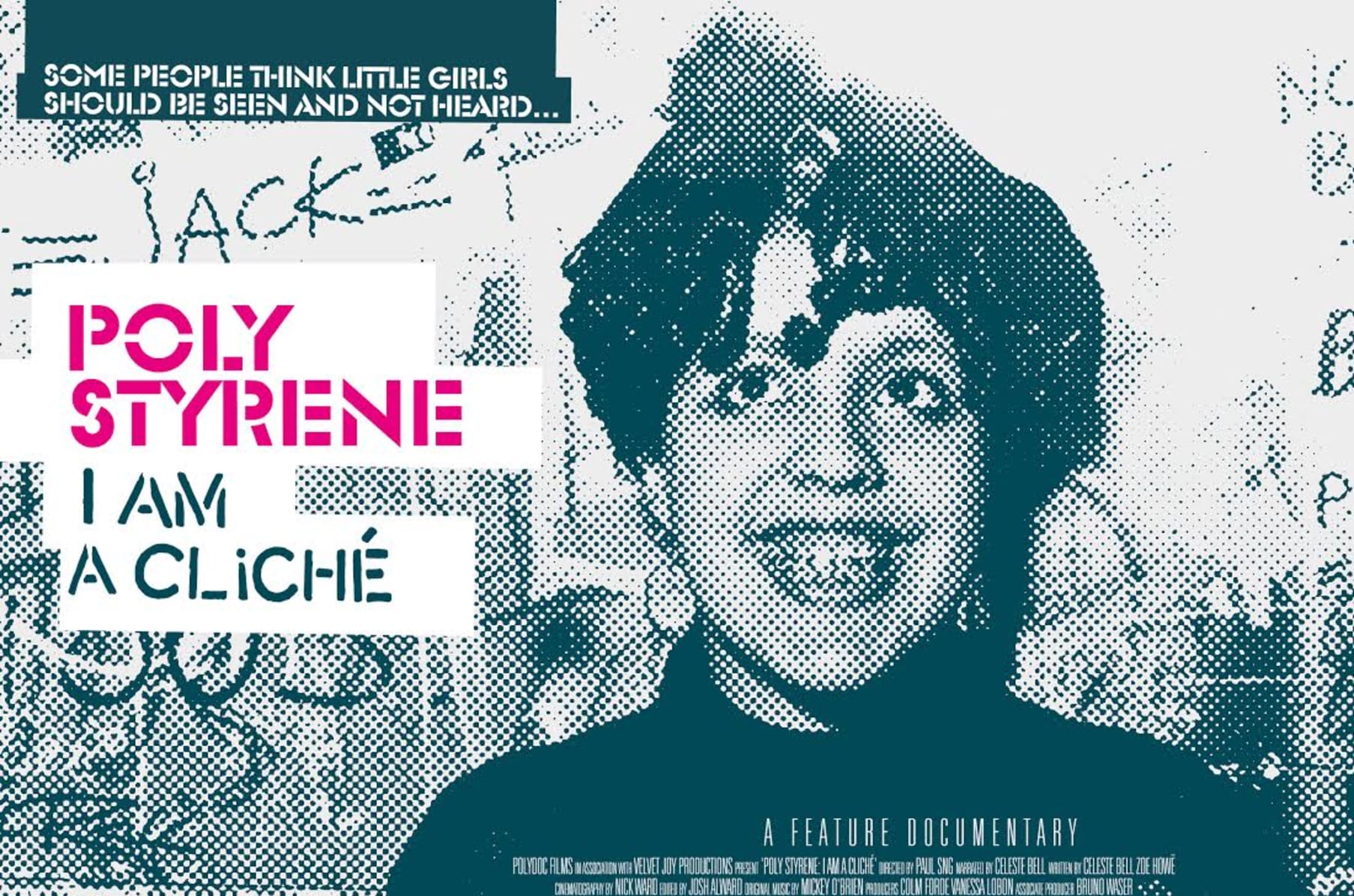 Punkgirldiaries blog, and the exclusive interviews that we have in our printed zines are created to put on record the experience of girls and women in punk and post-punk music. There are so many stories that we don't want to get lost from history, so yeah, we have a laugh about 1970s England, but our interviews with punk women are in the British Library. And that's why we're banging on this month about Carla Easton's documentary film project, 'Since Yesterday – The Unsung Pioneers of Scottish Pop'. It's a feature-length film about girl-bands including The Ettes, Strawberry Switchblade, The McKinleys, The Twinsets, Lungleg, Sophisticated Boom Boom, His Latest Flame, The Hedrons, Teen Canteen and more. Just one minute ago, we had a rousing chat with Rachel and Gaye from The Twinsets, and their tales of playing gigs to Hells Angels, prison inmates and coming down to London to record Peel sessions had us in stitches. There must be so many other great stories to hear from these bands!
The film makers Carla, along with Blair Young and Miranda Stern have a Kickstarter running until tomorrow. They say, "We've been selected for In Edit Festival and have interest from broadcasters and distributors. We now need £25,000 or more to unlock the buried chest of archive that lies in television vaults, and license other material to colour the film to its best potential. It's time to normalise women picking up instruments and forming bands with their friends." Thankfully, they've reached the 25K target and are hoping for extra money to fund animations where there is no archive footage.
Kickstarter only gives projects 60 days to appeal to the public and there's just one day left for you to check out the film's progress so far and see what rewards are on offer to those who back the project. You can donate £10 upwards and there are loads of incentives – posters, T-Shirts, invitations, credits on offer. Four people have paid £1000 and will be named as executive producers – but there's room for more, if you can afford it and want to help out before the kickstarter closes tomorrow. Many thanks if you do!